Recently,  Baojiali New Material(GuangDong) Ltd. successfully passed the certification of  BRC global standard for packaging materials, and obtained the highest level of Auditing - A level certification. It means that Baojiali's quality and safety management level has once again been recognized by international authorities.
What is BRC Global Standard for Packaging Materials?
The BRC Global Standard for packaging materials is a standard formulated by the British Retail Consortium and the packaging society to audit food packaging suppliers. The BRC Global Standard for packaging materials aims to stipulate the product safety, product quality and operation standards that must be possessed within the packaging manufacturing organization to fulfill its legal obligations, they dedicated to providing a common basis of certification for the packaging suppliers of food manufacturer, so as to protect consumers.
Baojiali passed the BRC grade A certification, indicating that our company's whole quality and safety management system which from raw material sourcing, production process control to finished product inspection and warehousing has reached the international leading level!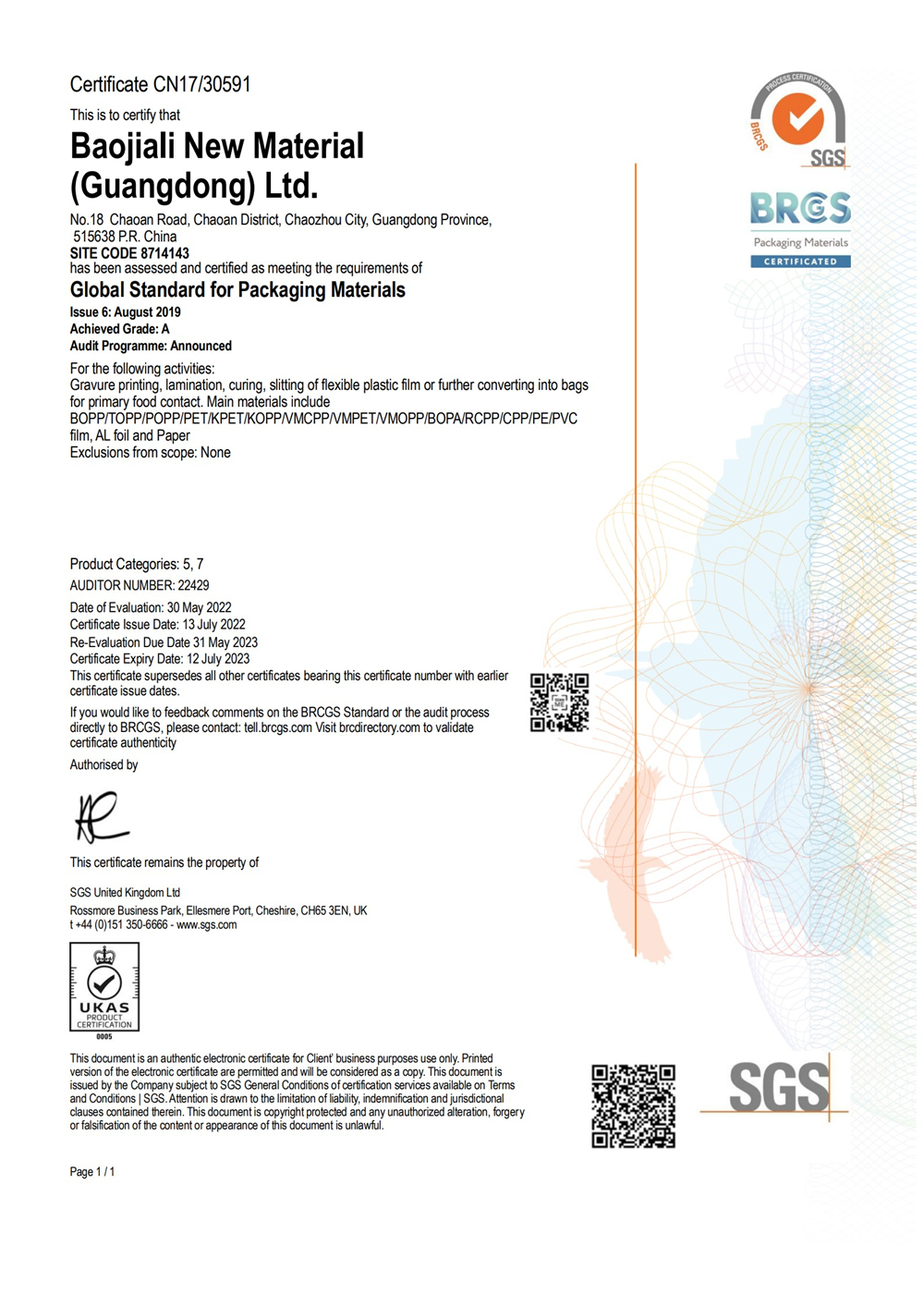 In the future, Baojiali will continue to implement the development mission of "GREEN ENVIRONMENTAL PROTECTION RESPONSIBILITY ,HIGH QUALITY PRINTED PACKAGING", stabilize our quality, improve our service to provide customers with more professional packaging solutions, and strive to become a driver of the green packaging industry.
---
Post time: Jul-29-2022