May 30th, 2022, PACK CLUB 100 come to Baojiali for visit and exchange.  The chief engineer of Baojiali- Chen Ke Zhi, was attended the interview. The interview contents are as follow:
1. What has Baojiali done to meet its green environmental commitments?
Our logo consists of two parts, one is our company name- Bao Jia Li (Chinese and English name),another part is "ECO Printing" write in Chinese. Because green environmental protection is the route our company has been following since its establishment. We always adhere to use ECO-friendly materials and processes to achieve less pollution and waste in the printing process. On the other hand, we are doing our best to work on saving resources and energy, and adopting the printing method with little impact on the ecological environment. The purpose which we always promoting is green environmental protection. We adopted Regenerative Thermal Oxidizer (RTO) for our printing and laminated waste gas emission to recycle the waste gas, burn after recycling and reuse energy. The second part is printing process, we have also promoted to us water-based ink and gradually replaced solvent ink to reduce the use of solvent. In the lamination section, we use solvent-free lamination or extrusion lamination. In the field of environmental protection material, we are based on promoting Eco-friendly packaging materials, and the production process is also gradually greenization. Our company have been carrying out an approach of energy conservation and emission reduction to improve the higher requirements of environmental protection and environmental assessment. In 2019, our enterprise was rated as a Clean Production Enterprise by Chaozhou Ecological Environment Bureau.
2. Why take "new materials" as the core strategy?
At present, as part of packaging industry, especially in recent years, the whole industry is constantly moving closer to the direction of environmental protection. We are also trying to innovate new materials which could be recycled or reused. Since the whole industry is upgrading, our company must surpass in the field of new materials. Therefore, the main structure of our products are recyclable materials or degradable materials, and mono material which especially can be 100% recyclable to make sure that the resources can be reused. Currently, this is the improvement and R & D of new material what we implementing to our packaging materials. Customers gradually have such sense of social responsibility in the market, therefore we are aiming to expand the market with new materials and products to promote the development of enterprises.
3. What changes have taken place in the demand of downstream brands in recent years?
Downstream brands are our customers. In recent years, with the development of the society and the transparency of information, brands are facing more choices and more comparisons. In such highly competitive environment, enterprises should not only have to ensure the basic quality and quantity, but also have to achieve two aspects. One is to create the value for brands and provide creative and innovative products. Since our customers are all well-known brands in local and abroad. Meanwhile the requirements of customers are gradually improving, especially for the needs of recyclable, degradable and functional materials. Over the past few years, we have made further investment and research and development in this area. We are also at the forefront of the industry for the innovation of new materials. On the other hand, to make full preparation for customers' needs, means that how to provide good service? In addition to the daily communication between salesperson and customers, our company has one-to-one order management assistant for all customers, and set up an after-sales technical team at the same time. To be superior in all aspects, worried what customers worried!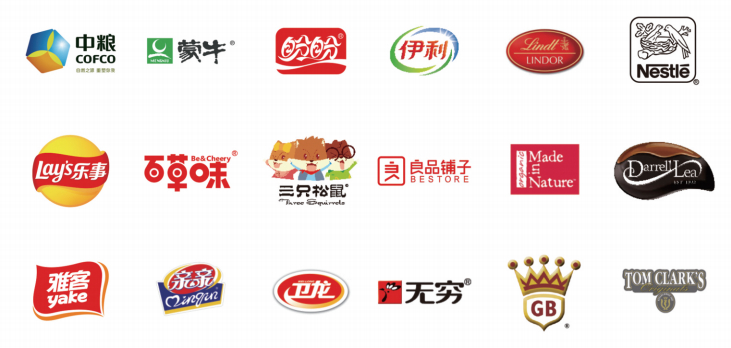 4. What are the measures in automation and intelligence?
Our company now puts this in an important strategic position. No matter how capable the talents are, specially the front line workers, they will be tired at some moment. Machines can really avoid many problems in this part. In this increasingly information-based and intelligent era, enterprises need to try their best to integrate science and technology into process and production. Therefore, we equip each printer with automatic color registration and quality inspection system, with automatic hue inspection, which can prompt the quality problems of products. In the range that we can't do manually, we can realize it by means of automatic inspection. Automatic adhesive dispensing can be achieved in lamination and automatic bag inspection can be achieved in bag making. Therefore for automation ,no matter from printing, lamination, to bag making, each process is reducing the use of manual labor and gradually promoting the automation of each process.
5. Why industrial innovation? What is the investment and current scale of innovative R & D?
Industrial innovation is the only way to promote enterprise development. For industrial development, our company has established a very professional technical team to introduce innovative talents and strengthen product development. Every year, our company invest 3% of the output value in technology R & D as technology R & D funds. As a high-tech enterprise which has been rated as provincial enterprise technology center and Guangdong Printing and packaging engineering technology research center, we also cooperate with colleges and universities to set up doctoral workstations in our company to do some product development and research, especially the promotion of new materials. This is a route that our enterprise must take, which can help our enterprise develop the market. At the same time, industrial innovation can also enhance the competitiveness of enterprises and become the driving force of enterprise development.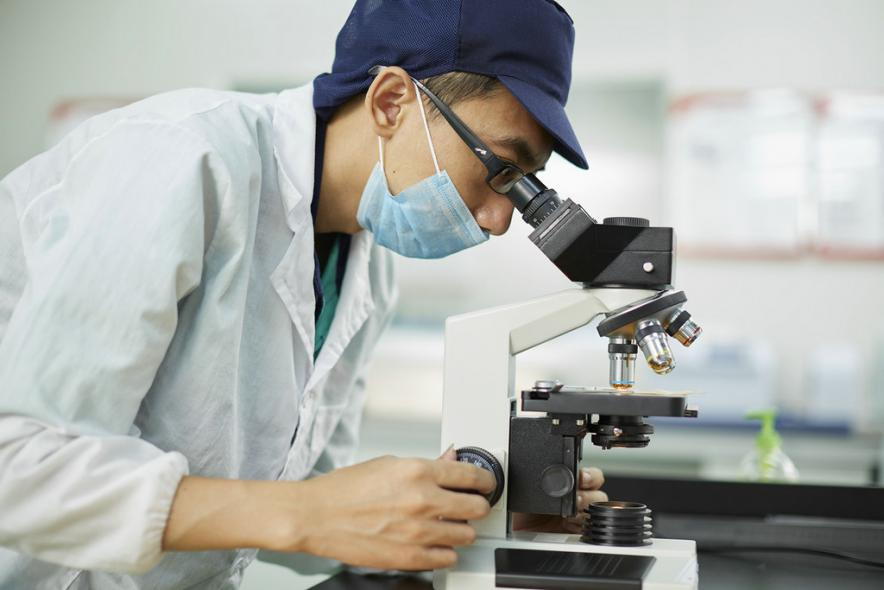 6. Please briefly introduce the BOPET production line of Dongshanhu project in Baojiali's branch.
Four BOPET production lines are expected to be put into operation in our branch company. At present, two are working normally. This project is set up in Dongshan Lake characteristic industrial park, Chao'an District, Chaozhou City, with a total construction area of about 200000 square meters. It introduces 8.7meters functional polyester (BOPET) film production equipment from Bruckner, Germany.  With a width of 8.7m and an annual output of 38000 tons per unit. This project is a transformation and upgrading of our company, filling the gap in the supply of raw materials in the region, reducing the production cost of the printing industry and improving the competitiveness, promote the development and improvement of relevant industrial chains. The BOPET of Dongshan Lake is characterized by high barrier and multi-function. The production line can produce the raw materials which needed by the electronic industry. Functional materials can not only improve our enterprise, but also can make our company to reach the international advanced level, play a good role in market development.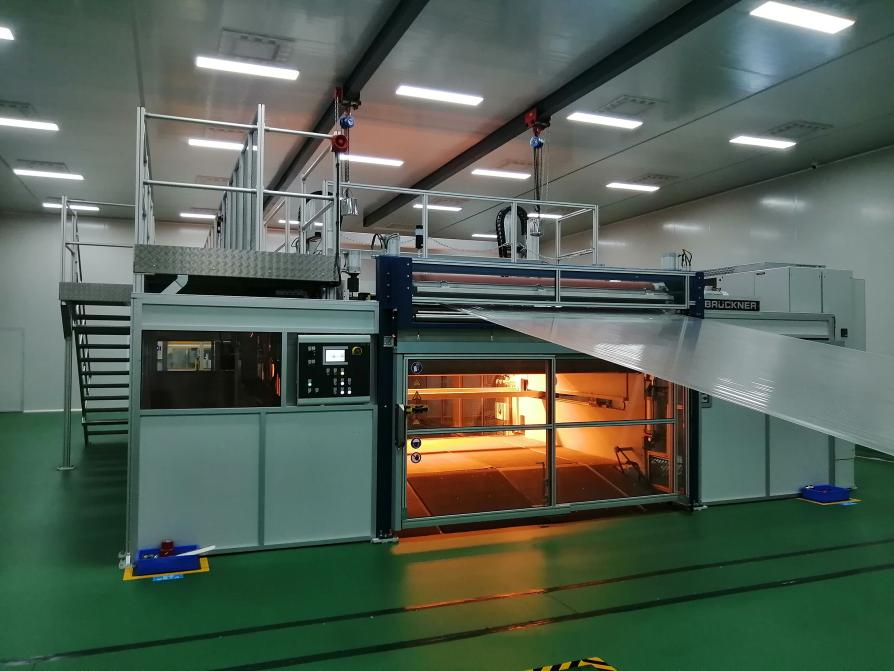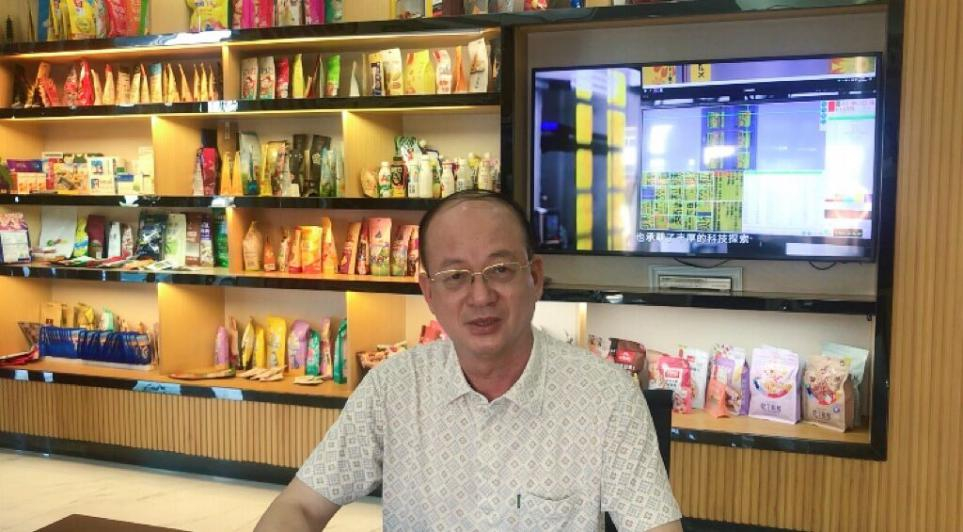 Author: Guangdong baojiali New Material Co., Ltd. - Chen Kezhi. (Translated by Aubrey Yang )
Link: https://www.baojialipackaging.com/news/may-30th-2022-pack-club-100-come-to-baojiali-for-visit-and-exchange/
Source: https://www.baojialipackaging.com/
The copyright belongs to the author. For commercial reprint, please contact the author for authorization. For non-commercial reprint, please indicate the source.
---
Post time: Jul-06-2022